This design has won many awards on various National and International platforms. The EcoFabulous Home addresses the need to build with the environment, and it's now rapidly changing climate. Designed in 2010, this feature home is our bestseller. We welcome you to our environmentally friendly, Modular built home!
This 1,000 ft2 v-shaped vacation home addresses the need to preserve environmental resources by using reclaimed and recycled materials. Energy-efficient appliances and windows, smart wiring and solar panels offset a lot of the carbon that it produces.  Reducing the effect of the home's eco-footprint. A clever combination of wood and metal cladding will complement a custom-fabricated roof. Modular construction in the factory increases construction efficiency, with the interior never being exposed to weather, thereby preserving the integrity of the kiln-dried wood.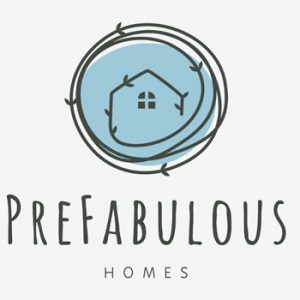 PreFabulous happy to help you find your new dream Modular, PreFab, and Tiny Home!
Vancouver Office
Michigan office: Bay St, Traverse City, MI 49684, USA
Made by PreFabulous Homes. Copyright 2019.